With the complexity of information today, we need more than a knowledge and route to arrive at a certain place from tracking applications (apps). The perfect or at least the proper tracking apps must give you much additional information about your vehicle. The GPS-based tracking apps must have track auto or auto tracking feature. Auto track feature will be critical for a business user.
We all need to think that a car or vehicle you owned is valuable property. No matter what type or brand cars you had in your garage still have financial value. You don't want to lose it to somebody who borrowed your car without your permission. With the right tracking vehicle app, you can observe your vehicle regularly and accurately.
If you are a business owner, tracking vehicle apps are vital to observe and keep track of your vehicle usage. Your business asset includes a car or vehicle, whether it is for company operations or transportation. GPS-based tracking apps provide you with daily vehicle reports including dates, times, locations, and gas usage. The better the apps the more complex the information it provides.
Tracking apps also provide you with alert services. There are route alerts that will signal you if your vehicle deviates from it supposed route. Route alerts will save you from a misplaced vehicle and keep your vehicle on track. You won't experience wrong way events which resulted in you having ended up to taking u-turn after choose a wrong way. The wrong way incident can cost you a lot of time and gas.
The next question of everybody is what tracking app should I choose? There are many tracking apps available online. There are free, paid, and 30-day free trial app. You can find it in Auto & Vehicles category on Google Play Store for Android-based smartphone. For the iOS-based smartphone, you can find tracking app on Utilities category in Apple App Store.
Read : Android Car App for Tracking Your Vehicle
IDTRACK Track Auto Feature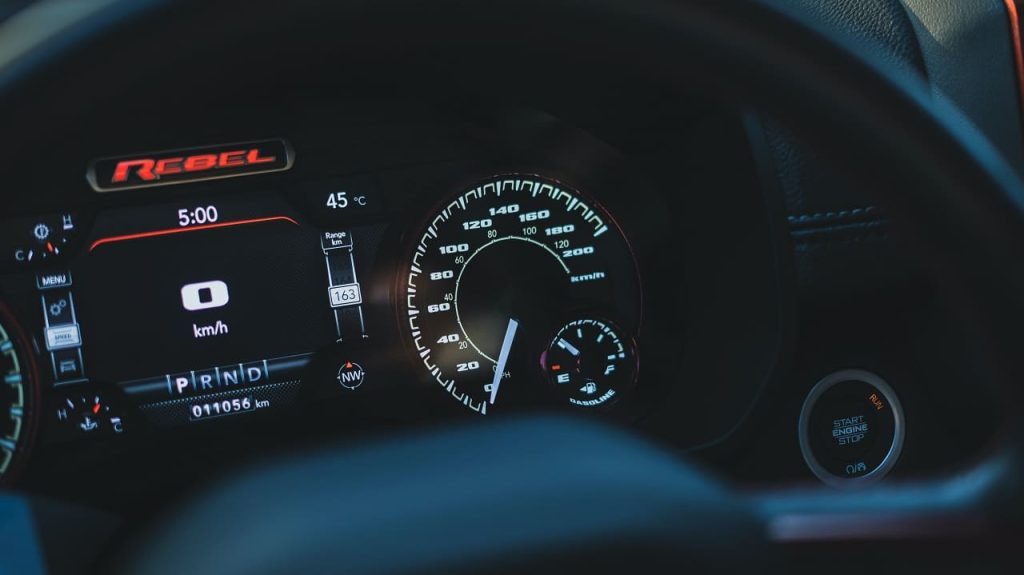 IDTRACK is GPS-based tracking apps from Indonesia. As of 1 January 2018, IDTRACK provides you 1 month free trial for using their apps. IDTRACK has good reviews (4 stars) and has downloaded by over 11.000 people. IDTRACK already integrated with Google Maps and offers you convenience and comfort while using track auto or auto tracking feature. The presence of Google Maps means you can use the apps in any part of the world.
IDTRACK offer you high accuracy GPS signal and precise location. There are 10 services or features IDTRACK offered including: real-time tracking, 10 second tracking interval, travel report (100 effective day), vehicle stop report, real-time event report, printed Excel report for computer version, creation of regional boundaries, POI, and route based on vehicle lane, speed limit report, gas usage report, and heavy machinery work hours report.
The 10 services it provides is enough for daily driving routine. You won't have trouble using the apps since it is easy to use. For a business owner, IDTRACK provides you with the basic information and necessity to protect and keep tracking of your valuable asset. In conclusion, IDTRACK is a good choice for simple GPS-based tracking apps with track auto feature.