Technology increases rapidly today, providing much convenience to anyone who uses it. Among many products of technology that bring great benefits for daily life is GPS tracker app.
This is a useful application that allows users to track anything they would like to monitor, including vehicle, person, or other items.
Most of tracker applications are designed to be compatible with either Android or Apple phone.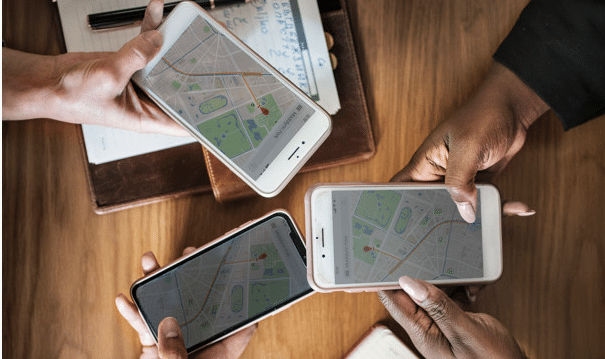 When it comes to application choices, there are many options that you can install to your devices.
Apart from which app you choose, most of them provide similar benefits to track or monitor your belongings or assets.
Before choosing and installing certain GPS tracker application, here are several advantages that you should know.
GPS Tracker App Benefits in Your Hand
Most of tracker applications come with different features that distinct one app with another.
Even though the benefits depend on the provided features, there are general advantages of installing and using GPS tracker on your device as follows:
Monitor your belongings
The principles of GPS tracking is to monitor and maintain control of your assets. Either you use it for personal belongings or office assets, GPS tracker gives you precise information related to the location of your assets.
If you happen to lose it, simply access the application and you will find it within hours.
Worry-free
GPS tracker application, aside from providing convenience, gives you peace of mind. Considering you will never lose track of belongings, there is nothing to worry about.
You can leave it anywhere and come back anytime you want. In other words, this is an application that keeps your anxiety at bay.
The application is going to inform you the precise location, allowing you to get it back.
No more get lost
Good news, some GPS trackers can be installed on your vehicle and the app allows you to connect with your Android or Apple devices.
This tracking system is useful to track your location, which is very useful whenever you have to go to somewhere new.
No more get lost because you will always be on the track.
Easy to use
GPS tracker app is specially designed to help users access the application easily. All you need to do is installing the application on your device and connecting with the GPS on your belongings.
When everything is one, you will be able to monitor it anywhere and anytime.
Understanding the benefits of GPS application convinces yourself to have one on your device. As aforementioned, there are immense choices when it comes to app options.
Unfortunately, only few of them are effective and reliable to monitor your stuff. So, what is the recommended application to control over your assets?
Recommended GPS Tracker Application For Free
IDTRACK is one of recommended gps tracking server software free download that can be downloaded easily on Google Play Store. This application is free and can be used to track your auto and vehicles.
Developed by experienced developer, IDTRACK is reliable to monitor your vehicles. Enjoy IDTRACK and download on Google Play Store